The Twelve Apostles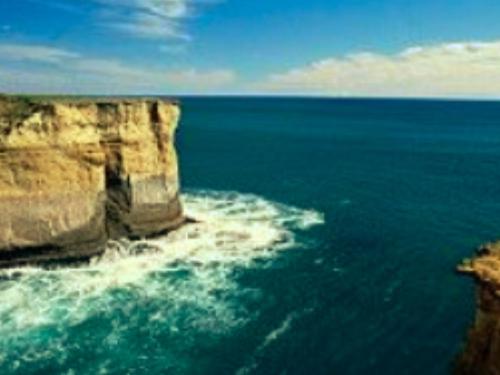 About 1.5 hours drive from Apollo Bay is the spectacular 'Shipwreck Coast', so named for the loss of ships and life in the 1800's before the construction of lighthouses on Cape Otway, King Island and the west coast of Tasmania. Climb the Cape Otway lighthouse for a first glimpse of the southern ocean. Visit Johanna beach to see big waves up close (this beach is used as an alternative on the world surf championships when Bells beach conditions are unsuitable). Stop at Moonlight Head for a panoramic spread of ocean, sky, and forest. Climb down to Wreck Beach where the anchors of the shipwrecks Marie Gabrielle and Fiji remain embedded in the reef and visible at low tide. The photos are from Gavin Hansford.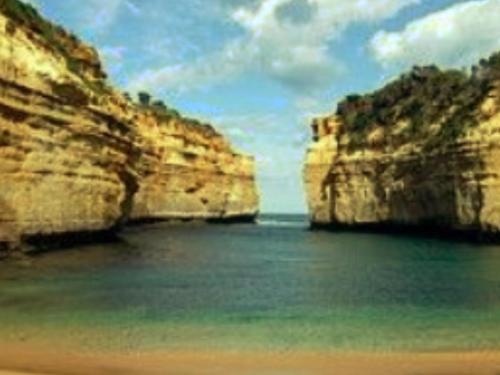 The Twelve Apostles stretch out along the coast beyond Moonlight Head in the Port Campbell National Park. These sandstone stacks are forever changing under the relentless assault of sea and wind.
The last lives lost in shipwreck were passengers and crew of the sailing ship Loch Ard. The ship gives its name to the gorge where the sole survivors, a young crewman and an eighteen year old woman passenger, washed ashore and climbed to safety.
Their story and the history of the shipwreck coast is graphically presented at the Visitor Information Centre. Helicopter flights are located behind the centre and offer a breathtaking perspective of the coast, the work of waves on new apostles, and a sense of what it must have been like to come up on this coast in a ship off course.
After all that excitement you will need a break. Port Campbell has a good range of lunch options, before driving on through Peterborough to the magnificent Bay of Islands.
Return to Apollo Bay on the Ocean Road or loop inland through the lakes district of Colac and back to Apollo Bay through the Otways Forest.